Would your customers like to pay for a coffee from their crypto wallet? We know how to make it work.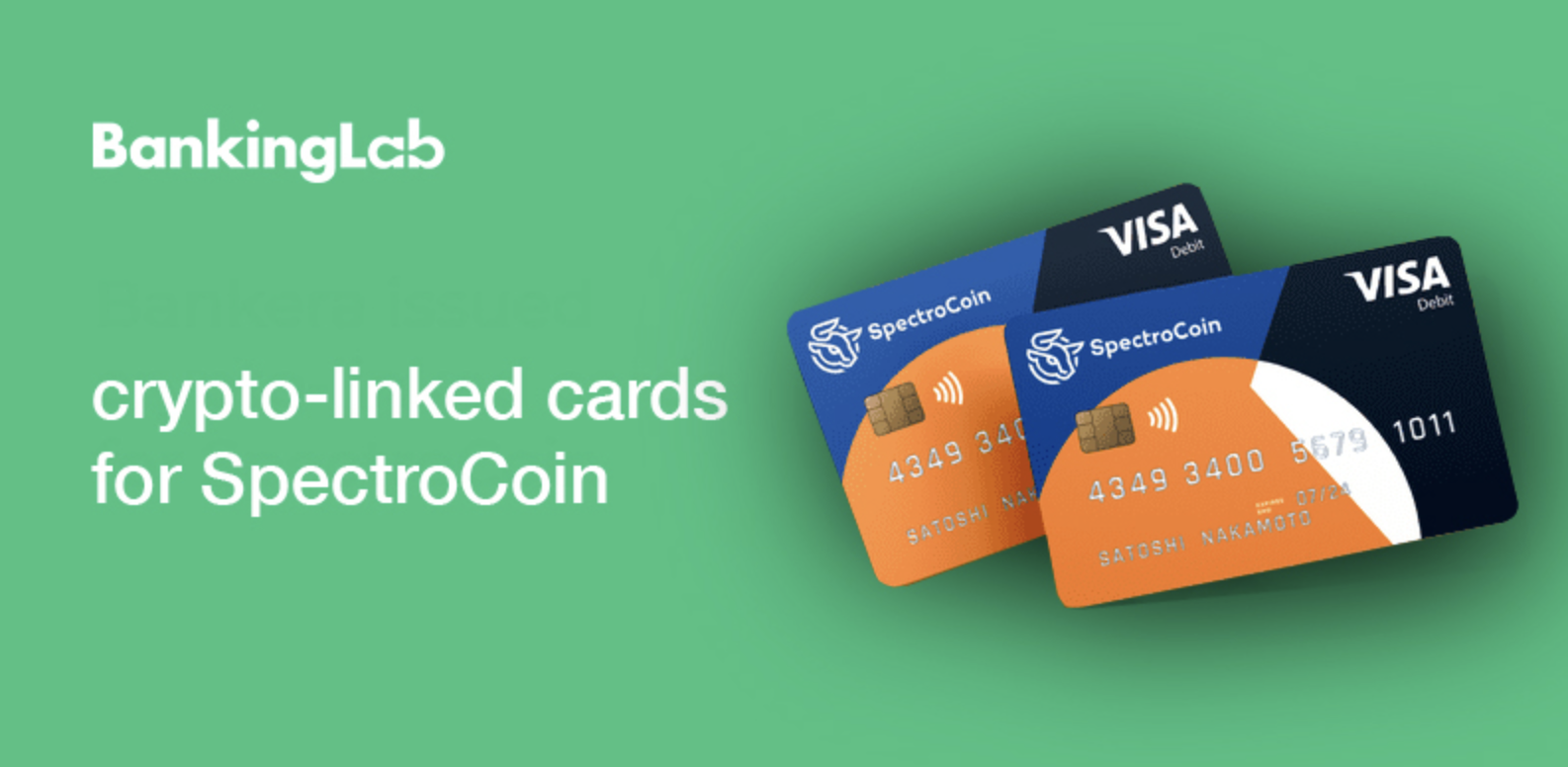 Since 2012 BankingLab strategy has been to keep all our customers on a standardised platform that could allow us to innovate in the banking industry via a digital banking approach.
Thus in our external and internal communication we usually repeat: BankingLab is a full stack banking software provider that helps to turn good ideas into successful fintechs. The words may always be loud and grand when you want to introduce yourself to others, but there must be a proof of reality behind them. Despite the fact that we have many stories to back up our words, we would like to start our blog posts with the latest story about crypto linked cards issued together with our clients.
We all know that blockchain and cryptocurrency have already become commonplace. However, paying with cryptocurrency hasn't been widely adopted yet, and people may still be wondering how they can spend their crypto. The good news is that this is no longer an obstacle, because last month BankingLab together with Pervesk, Spectrocoin and Bankera completed a complex project and launched a new product – crypto linked cards.
What is the difference between a traditional bank card and this one? In the end user's language – it is the most user-friendly way to spend your cryptocurrency. With the help of this technological solution, the end user can convert any cryptocurrency and can directly load his or her Visa debit card from the crypto wallet without needing to transfer funds to a bank account and start spending its money instantly. Finally, crypto will be used in everyday activities much smoother.
In the technology developers' language – it was the first time when BankingLab created a technological basis for providing our partner Card as a Service Service, thereby expanding the possibilities of the Banking-as-a-Service (BaaS) solution. It means that BankingLab implemented a robust Card-as-a-Service API to enable card issuing for third parties and SpectroCoin was the first client, which has successfully integrated this API and has already started to offer crypto-linked Visa cards (classic and virtual) issued by another our client Pervesk.
Finally, it is a great possibility, which also opens up more roads for the payment service providers. It not only opens new business opportunities to issue cards for third parties, but also helps to expand its offer to cryptocurrency exchanges by offering wire transfers or acquiring services and issuing payment cards.
This success story underpins our previously mentioned purpose and proves that BankingLab is the right place for building your business. We are happy to help our customers to grow and develop their ideas and at the same time to grow and develop our experience in banking solutions.
Want to know more about our products and services or are you ready to take the next step in learning how to build a bank for the future? Email us: [email protected]